What is REACH?
REACH is the abbreviation of the European Regulation concerning the Registration, Evaluation, Authorization and Restriction of Chemicals, which is a chemical supervision system established by European Union and enforced on 1 June 2007.
REACH Regulation is another great aborad techique barrier for our exporting products following after the EU RoHS from the entry of WTO of our contry.It is the direction of "green" requirments of industry products from developed nation hereafter.
Why should pre-registration be submitted? What is the benefit from pre-registration?

Aim: realisation of information and data sharing.
Benefit: it is possible to manufacture or import within the time limit specified in the registration or after pre-registration, unless such registration is rejected.
For the first manufacturing or importing 18 months after entry into force of this Regulation, pre-registration should be submitted within 6 months before such activities and no later than 12 months before the relevant deadline of such registration.
Deadline of registration of chemical substances
Phase-in Substances: pre-registration from 1 June 2008, after complement of pre-registration on 1 December 2008, It has 2.5year-10year grace period to finish the registration depending on the export quantity and chemical property of products.
Non-phase-in substances. Starting registrate at once from 1 June 2008(no pre-registration grace period ),No pass the registration, No entry to the EU market.
Explanation of grace period: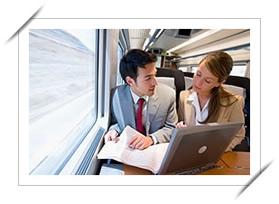 1-100ton, grace period is to 31,May,2018.
100-1000ton, grace period is to 31 May,2013.
Above 1000ton, grace period is to 30,Nov 2010.
Longxi Company response to REACH
Longxi Company regards challenge as chance, passive as iniative,and we take active measure to reply to REACH. We took part in propaganda training calss which was organised by NET SUN EU B.V. and foreign trade department of government. We evaluate our products whether accord with the requirements of REACH, prepare for the special product info technique file, and look for agency.Meanwhile,we notify our customers on REACH resolution,and assure customers' confidence.
Our company passed the pre-registration on 20 Nov .2008 and got the pre-registration code of optical brightening agent OB-1,OB,KSN,ER-1,FP-127, and pigment pr122,pv19,py138. It assures we can do business with EU normally in the following 10years.